Backup for MS SQL Server

A-Number backup for MS SQL Server program is used
for automation creation of database archives which is
working under control of MS SQL Server, and for quick
restoration of databases from backup copy.
Windows servers of 2000 – 2012 years are supported
by this program. The program simultaneously working
with all SQL servers which is situated at the local
network.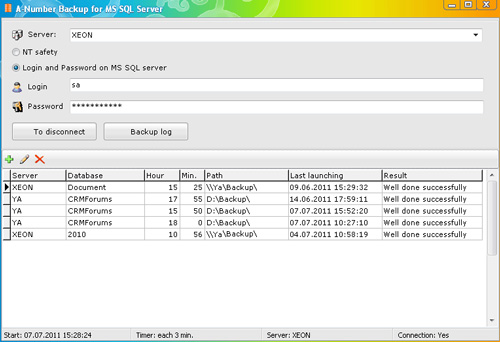 Detailed Product Description of A-Number Backup >>