This menu item opens the window of the same name.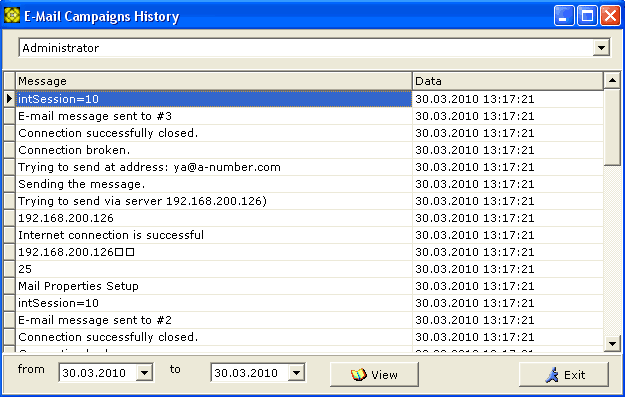 Near the top of the window, choose the username on behalf of which the campaign was run.
The table in the window lists the events which have occurred in the process of running e-mail campaigns, e.g. results of executing commands, and it consists of two columns:
Log entry

- detailed textual status message about the event.

Date

- the date and time the event was logged.
Date pickers at the window bottom enable filtering the log by date.
Having entered the earliest and the latest date you want to see log entries for, click on Show button to see the filtered log in the table.