This menu item opens the List of Fields Available for Filtering window.
The window contains the list of all fields you can include in your filters, by their names and types.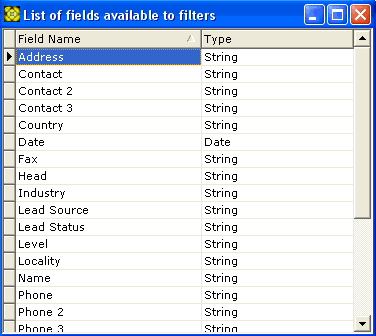 Since only the fields the user is permitted to access can be used in user-defined filters, this form allows to check the availability of such fields.
If you need to use a field not shown in this list, contact your system administrator regarding access permissions.